About Eden
Eden Grinshpan is a chef, funny mom, Host of Top Chef Canada and the author of Eating Out Loud: Bold Middle Eastern Flavors for All Day Every Day.
After attending Le Cordon Bleu in London and earning her "Grand Diplome" in Pastry and Cuisine, Eden continued her food education through travel. Eden's television career began with the creation of Eden Eats, a Cooking Channel that delved into the global culinary food scene in America.
Eden's debut cookbook, Eating Out Loud, was published by Clarkson Potter on September 1, 2020. Eden splits her time between NYC and Toronto, where she resides with her husband, Ido, and their two daughters, Ayv and Romi.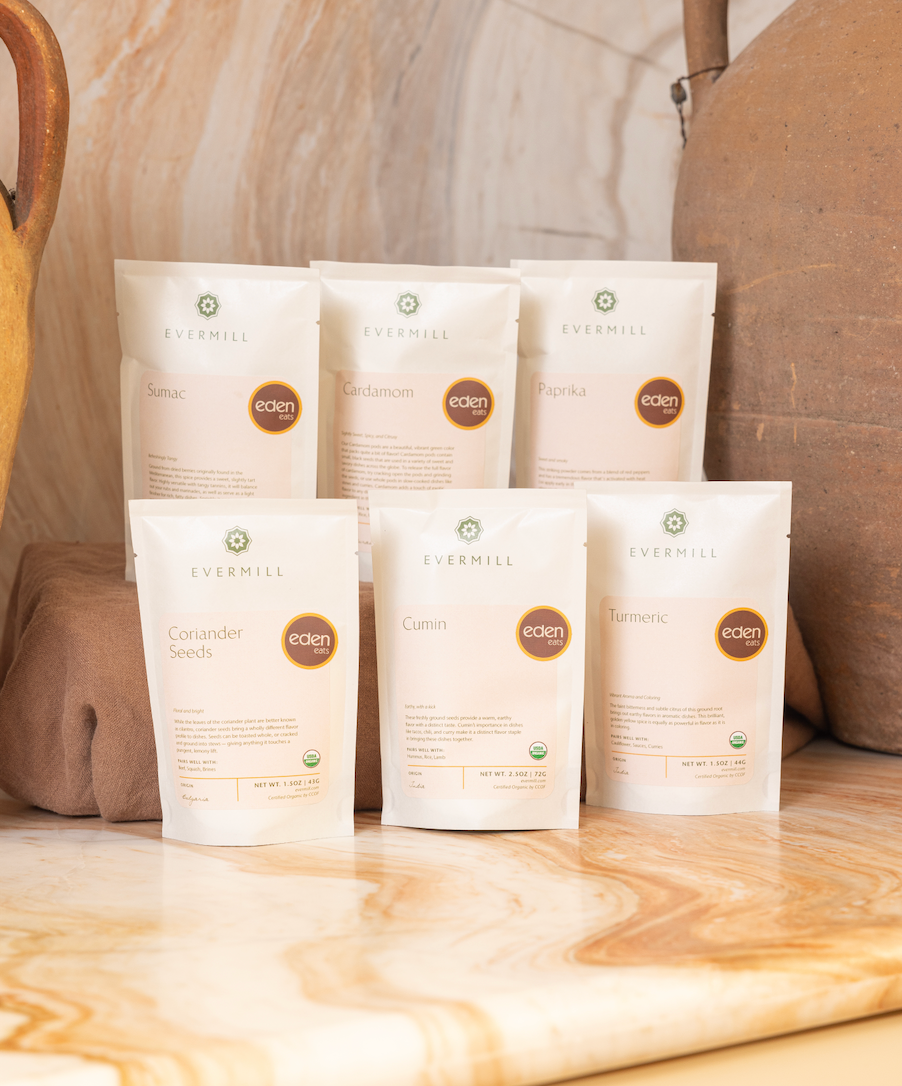 What's Included
Each Custom Spice Pack includes the following spices (plus two shaker lids!).
Cardamom
Turmeric
Paprika
Cumin
Sumac
Coriander Seeds
Choose how to display your spices.
If you have an existing Evermill Spice Rack, choose from stackable lid or modular trays to add these new spices to your rack. Or you can start a new collection! If you want the jars and spices on their own, choose that option.
EATING OUT LOUD
Add Eden's cookbook, EATING OUT LOUD, to your order for $30.