Why Evermill?
We help you cook so you can focus on sharing meals with the ones you love. When you purchase an Evermill product, you're not only making your kitchen a little bit more beautiful, but you're getting the highest quality cooking and hosting goods that you can find.
Get Started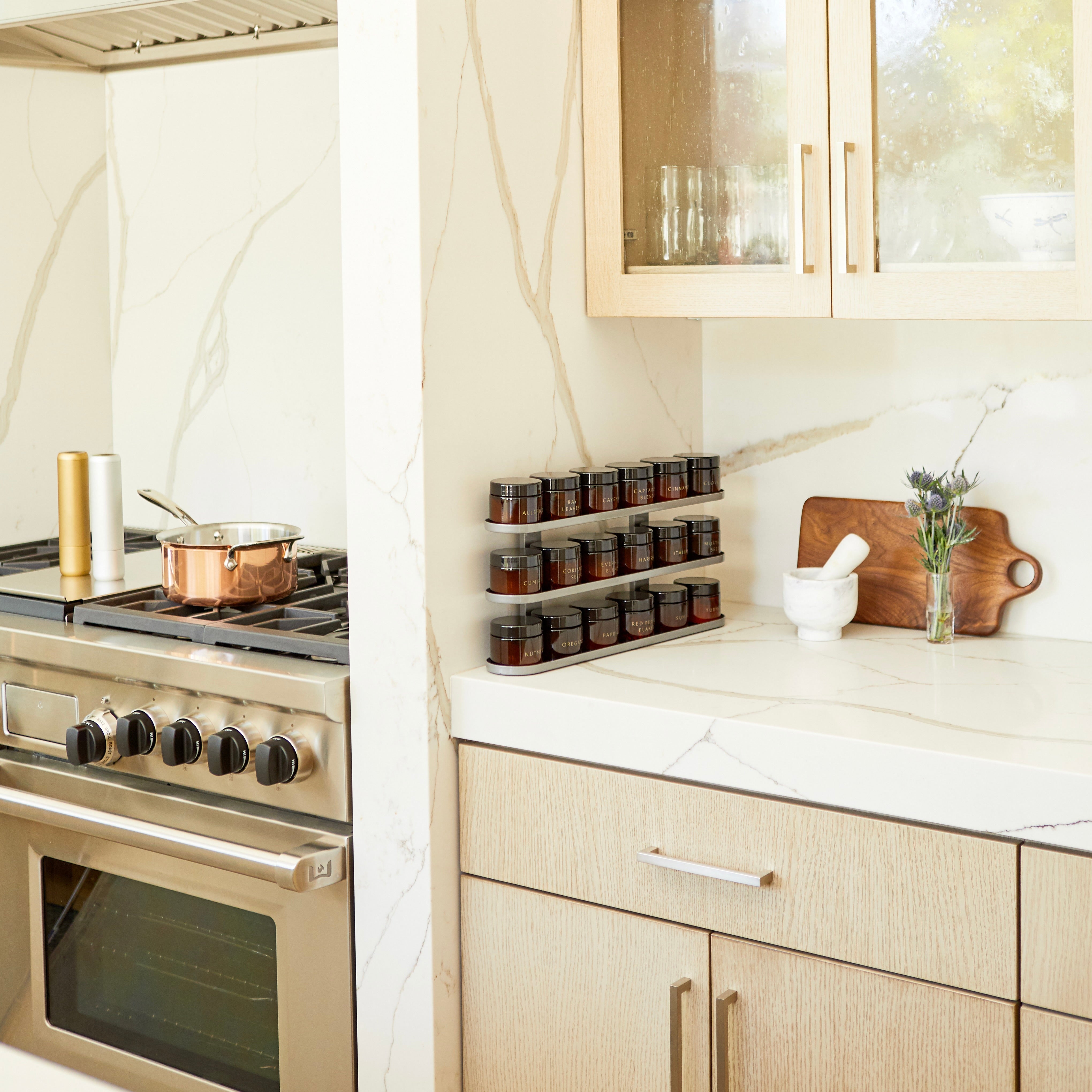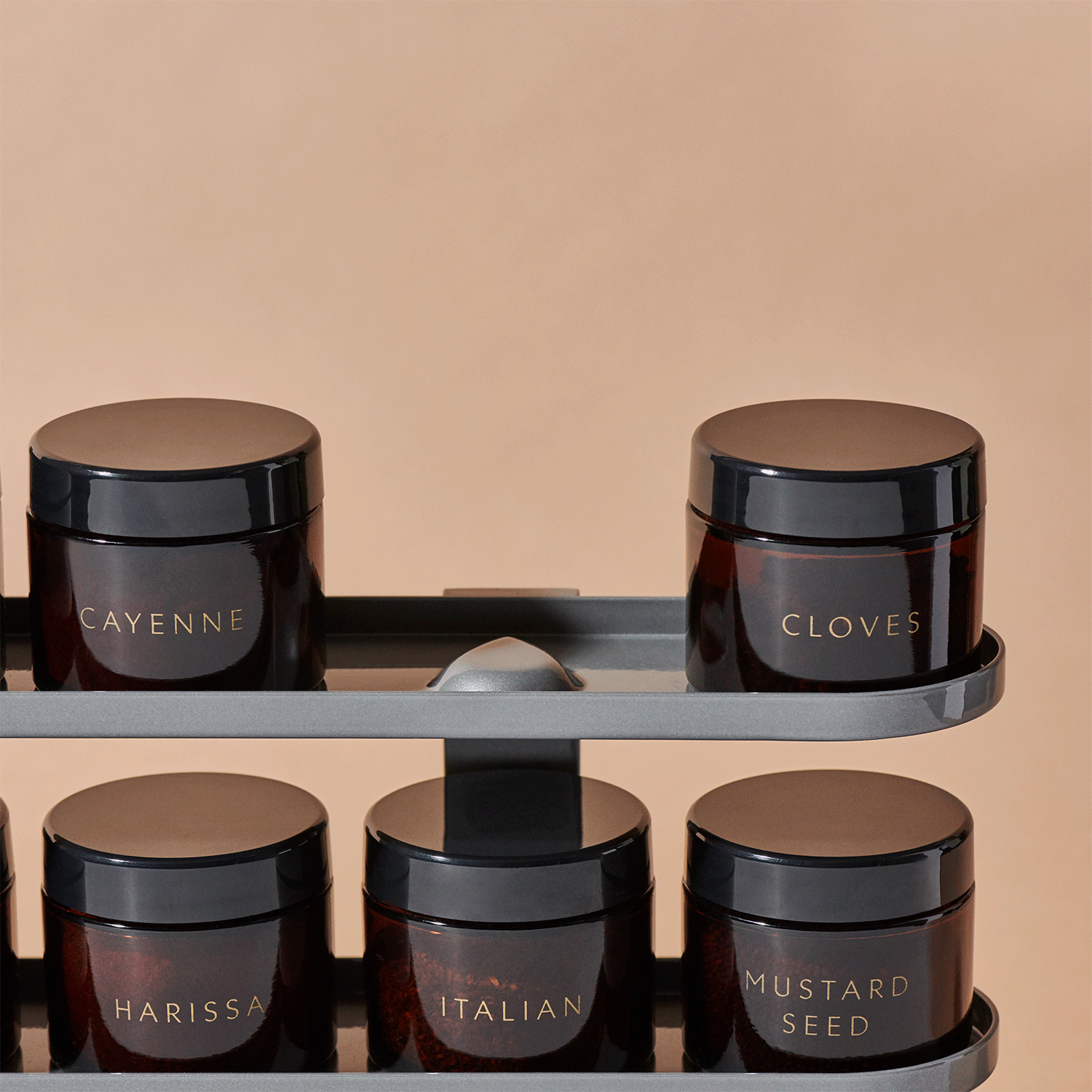 Cooking, Made Easier.
Everywhere we looked, we found unorganized pantries full of mismatched, expired, and duplicate sets of spices that were destined for the trash. Evermill is a sleek, modern, and sustainable alternative that was built to organize your kitchen and make cooking a whole lot easier.
Welcome to Our Table
The food we cook shapes our culture, builds our communities, and connects us all as individuals — and in many cases, it comes together with a pinch of this and a pinch of that.
Our mission is to inspire the best shared food experiences through a sustainable, innovative, and beautifully-crafted home goods products.
About Us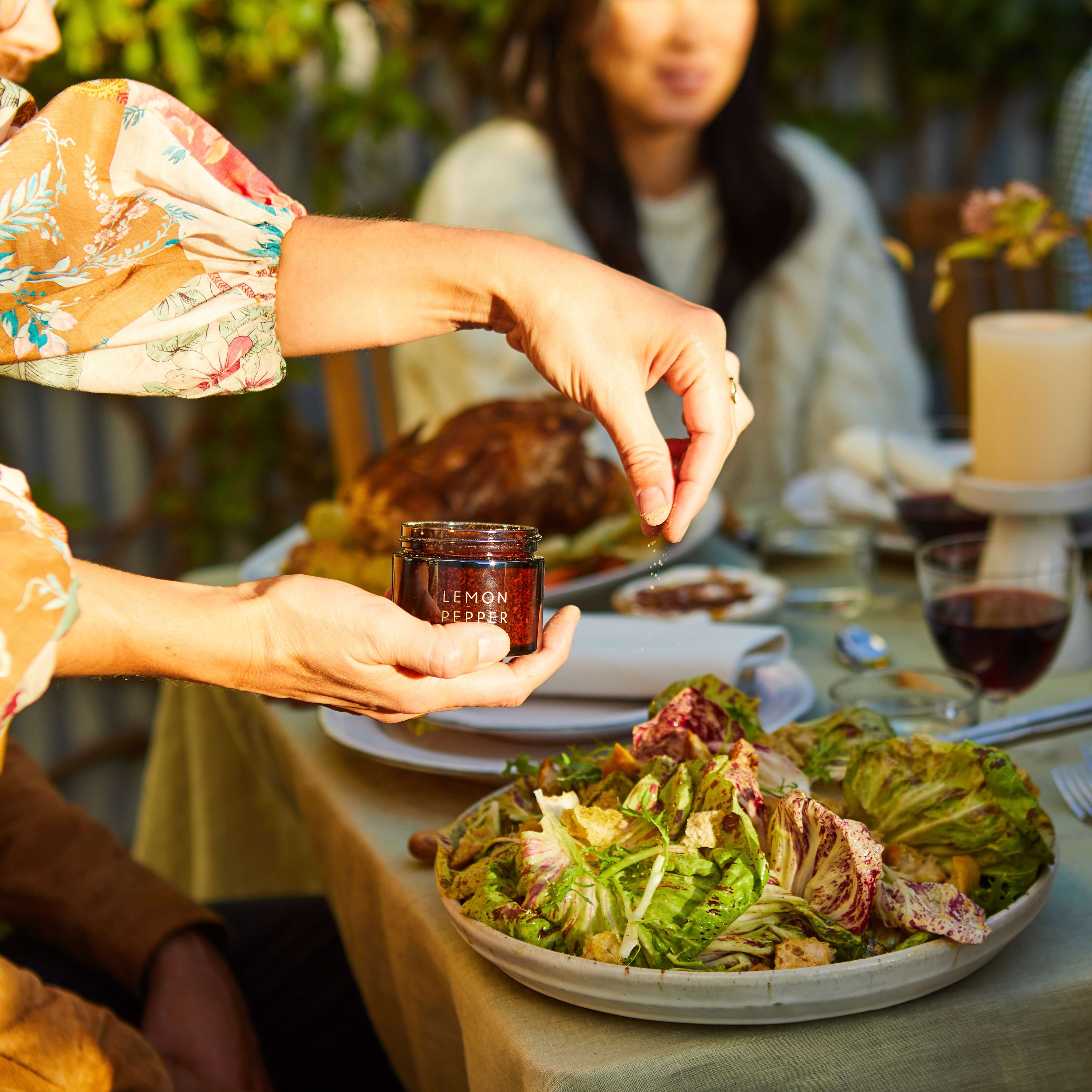 While spices are usually hidden away in a cabinet somewhere, this set from Evermill looks good enough to leave out for all to see.
For the fan of kitchen aesthetics and sheer thoughtful design, this spice rack takes it to the next level. It's the perfect gift for the home chef in your life.
Give your spices a nice home with this modern countertop rack!